GAMMA UNITED CO., LTD is a professional maker of cable connectors was established in 1995 and based headquarter in Taiwan.
GAMMA continually dedicate to cable connectors and related product OEM and ODM. Not only the wire rod, terminal and plastic case, but Heat-shrink tube and ruthlessness are our major OEM business.
Wire Harness, Round Cable, RF cables, Flat Cable, Power Supply Cord, IT related, Communication and LCD TV / Monitor Cables, etc, are our major cable product as well.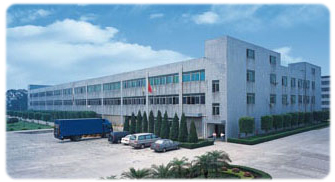 "100% QUALITY RELIANCE MAY WIN 100% CUSTOMER SATISFICATION" is our belief in Quality management policy.
Furthermore, 10 years experience in sustained productive development and improvement cause GAMMA gains his well-known honor in market.
Robotization facility and efficiency operation system brings GAMM a high quality and excellence price advantageous in the market.
However, GAMMA is not satisfied with current status, but continually gives ourselves to innovate new tech to improve our productivity and devote to green and new material R&D to keep ourselves in leading market.
Briefly, GAMMA always updates himself as a first-rate partner to his customers and disinterested share his honor to the market.